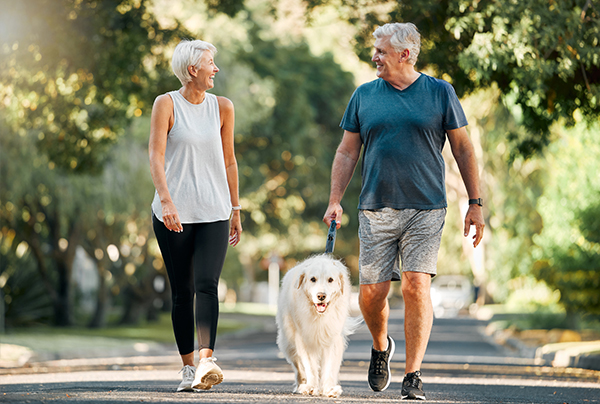 Is your hip pain making it difficult to engage in normal, everyday activities? Have you exhausted all non-surgical treatment options? If so, it may be time to consider hip replacement surgery.
Hip replacement is a common and successful surgical procedure that replaces the damaged hip joint with an artificial joint. Today's hip replacement uses robotic technology for surgical precision and better patient outcomes. New minimally invasive surgical techniques in hip replacement using the direct anterior approach does not cut through major muscles and tendons, allowing for better recovery. Modern hip replacement can be done in an outpatient setting, allowing healthy patients to recover at home.
Surgery is always a difficult decision and should be taken seriously. If you have tried these treatments and are still in pain, hip replacement may be your next step:
Conservative treatments have failed to work

Usually, the first treatments explored for hip injuries or hip arthritis are nonsurgical options, such as medication or physical therapy. However, if your condition is severe, these treatments may not be sufficient at alleviating your pain and so surgical intervention is likely required.

Hip pain has impacted your day-to-day life

Hip pain can be extremely uncomfortable impacting your mood and day-to-day life. When this pain becomes unbearable, it is likely an indicator to consider hip replacement.

Difficulty moving your hip

Hip injuries and arthritis are often associated with extreme stiffness and limited range of motion making it difficult to engage in simple activities such as walking, sitting, or climbing stairs. Hip replacement would restore mobility in your hip making these activities much easier.

Difficulty sleeping

If you are having trouble getting a good night's rest due to hip pain, this may indicate your injury or condition is severe enough to require surgical intervention.

Constant need for assistance

When hip pain is so severe that you need assistance from your loved ones to do daily activities, like driving, running errands, or showering alone.
Surgery is usually the last result, and should not be rushed. If you think the time might be right for you, or a loved one, get an expert diagnosis from a qualified orthopedic surgeon. Hip replacement is a common and successful procedure, with many benefits, including pain reduction, increased range of motion, greater independence, and long-term results.
AUTHOR: Dr. Andrew Ehmke is a board-certified and fellowship-trained joint replacement surgeon specializing in robotic-assisted and minimally invasive hip and knee replacement in Chicagoland and NW Indiana.