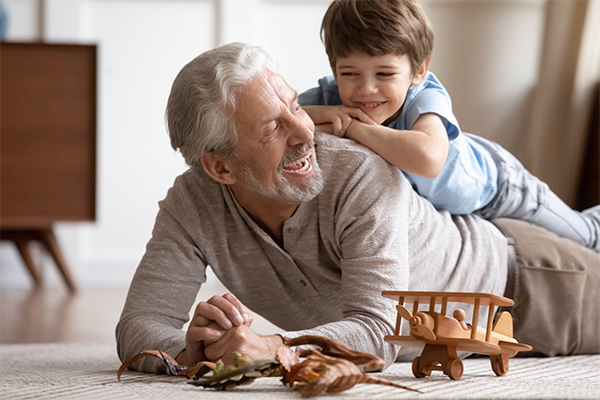 According to the CDC, over 58 million Americans have arthritis and almost half of those are limited in their daily activities because of arthritis pain. There is no cure for arthritis, but it can be treated and managed to help reduce hip or knee pain and improve overall quality of life.1
These tips can help you manage hip and knee arthritis:
Stay Active: Regular exercise helps keep your joints flexible. Low-impact exercises such as walking, swimming, or water aerobics can help keep joints flexible without exacerbating painful joint symptoms.
Pain Medications: The different types of pain medications that may be used include nonsteroidal anti-inflammatory drugs (NSAIDs) such as Ibuprofen, Tylenol and corticosteroid pills. To avoid side-effects, ensure you take them only as recommended by your doctor.
Injections: Multiple injection options are available. The effectiveness depends on how many injections the patient has had in the past and how severe the arthritis is. Cortisone is a strong anti-inflammatory that decreases inflammation and significantly reduces pain. These typically work quickly within 24 hours and can provide a few weeks to several months of pain relief. Hyaluronic acid is a lubricating gel that helps prevent inflammation from starting. These take longer to work, up to 5 weeks, but can give significant pain relief.
Manage Weight: Staying at a healthy weight is important for everyone, but especially for individuals with arthritis. Carrying extra weight puts more pressure on weight-bearing joints like the knees and hips. According to some research studies, for every pound of weight lost, there is 4 pounds less of pressure acting on your knee joint with every step you take.
Hot & Cold Therapy: Heating pads or hot baths can help reduce stiffness in your hip or knee joints. Cold therapy may be used to reduce swelling and pain in case of acute arthritic flare ups after exercise or walking.
Massage Therapy: Regular massages by a certified therapist or self-massage can significantly reduce arthritic joint pain by reducing inflammation and increase joint function.
Assistive Devices: Use of certain devices such as braces or a walking cane can help protect your knee or hip. Since joint injuries can worsen arthritis, protecting your knees and hips during work or play can also help manage arthritis.
Rest: Dealing with chronic arthritis symptoms can cause muscle weakness. Taking a short nap or rest during the day may help alleviate symptoms and restore energy.
Self-management is an important aspect of successfully dealing with arthritis. Patients who actively participate in their own care typically experience less symptoms and report positive outcomes with treatment.
Arthritis may be a common condition, but it doesn't have to limit your daily activities. Small, daily choices can help you manage hip or knee arthritis so that you can keep living life.
Dr. Andrew Ehmke is a board-certified and fellowship-trained joint replacement surgeon specializing in robotic-assisted and minimally invasive hip and knee replacement in Chicagoland.