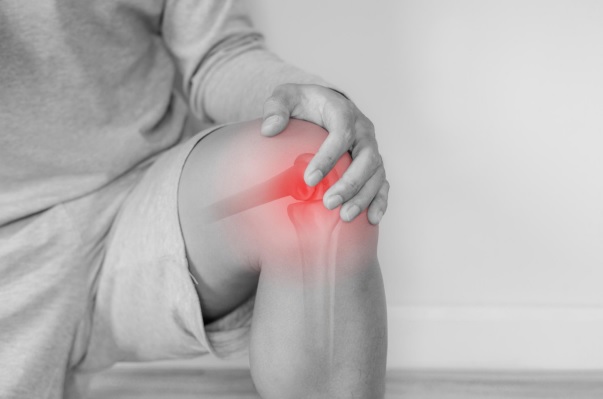 According to the CDC, about 1 in 4 US adults have arthritis that has been diagnosed by a doctor.
Arthritis is inflammation of the joint where two bones meet. Although there are over 100 types of arthritis, osteoarthritis and rheumatoid arthritis are the most widespread. The cause of your pain can depend on which type of arthritis you have. For this reason, it is important for your doctor to diagnose arthritis.
If you have been diagnosed with this common condition, there are several therapeutics that can help prevent or alleviate joint pain associated with arthritis.
Exercise: Even though movement can be painful when you have arthritis, moderate exercise can do a lot to relieve arthritic symptoms. Consistently exercising, even when you don't feel like it, is key to reaping the benefit of this daily habit, but be careful not to overdo it on the days you feel good or push through pain on days when you are having more discomfort. Stretching, resistance training, and low impact aerobics are great exercises to help prevent or alleviate pain.
Injections: Injections can help to reduce pain and inflammation caused by arthritis in the joint. Read here for more information about types of injections and how they can help with hip and knee pain.
Nutrition: There is growing evidence that a well-balanced diet along with the addition of certain foods may help fight joint pain and inflammation. Cruciferous vegetables such as cabbage, broccoli, & brussel sprouts may help slow down cartilage damage. Fatty fish such as tuna, salmon, mackerel, & trout contain omega-3 fatty acids that help reduce joint inflammation. Vitamin C may also be able to slow down progress of osteoarthritis.
Outpatient Surgery: Outpatient surgeries are mainly targeted at treating the joints damaged by arthritis and injuries. With advanced techniques, it is now possible to perform hip or knee replacement on an outpatient basis where the patient is up and walking a few hours after surgery and goes home on the same day. This type of surgery is less invasive to the tissues and bones resulting in a faster recovery. Outpatient surgery may be an excellent option for patients with end-stage arthritis.
If you have been diagnosed with arthritis, there are therapeutic treatments available. Exercise, nutrition, injections, or even outpatient surgery can help to prevent or alleviate arthritis pain. The goal of therapeutic treatments is to get you back to an active, healthy lifestyle so that you can enjoy each day.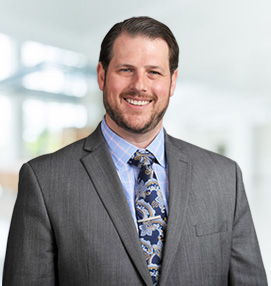 Dr. Andrew Ehmke
Dr. Andrew Ehmke is a board-certified and fellowship-trained joint replacement surgeon specializing in robotic-assisted and minimally invasive hip and knee replacement in Chicagoland.