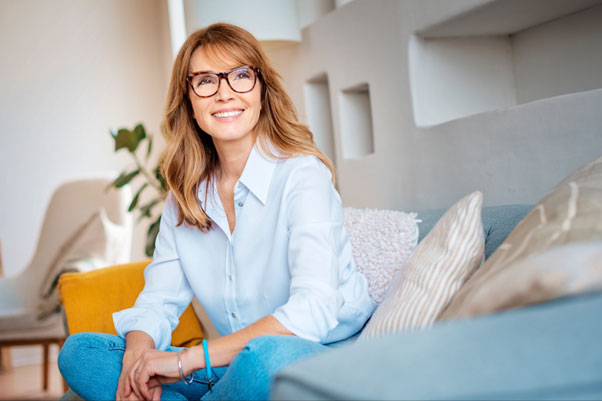 Knee replacement is considered one of the most successful treatments in the history of modern medicine. In the United States, an estimated 800,000 knee replacements are performed yearly.
After knee replacement, most people experience a significant improvement in joint function, which allows them to return to the everyday activities that had once become too difficult or painful. In general, the majority of studies show that 80-100% of patients are satisfied after surgery due to the improvement of joint function and the relief of pain.1
However, the improvement of joint function and the relief of pain are not the only two contributing factors to patient satisfaction. Surprisingly, patient expectations and mental attitude also influence patient satisfaction after knee replacement.
According to the American Association of Hip and Knee Surgeons, people with high expectations for their replacement surgery experience greater satisfaction. You should always discuss your expectations for surgery and aim high for the results. Your mental attitude before surgery is essential to your satisfaction after surgery. When you expect a positive outcome, you will work harder in recovery to achieve it.
Being proactive in your overall health will increase your satisfaction with surgery and keep you active in the years following. 15 years after surgery, more than 90% of modern total knee replacements are still functioning well.2 With the long-term goal in mind, you will get more out of your knee replacement.
Knee replacement surgeries are highly successful at returning joint function and relieving knee pain, allowing patients to return to their everyday activities. Although everyone is different, patient satisfaction after knee replacement starts with having positive expectations and a good attitude that can lead to an excellent outcome.
Dr. Andrew Ehmke is a board-certified and fellowship-trained joint replacement surgeon specializing in robotic-assisted and minimally invasive hip and knee replacement in Chicagoland.
www.ncbi.nlm.nih.gov/pmc/articles/PMC6031540/#:~:text=In%20general%2C%20the%20majority%20of,paramount%20determinants%20for%20achieving%20satisfaction