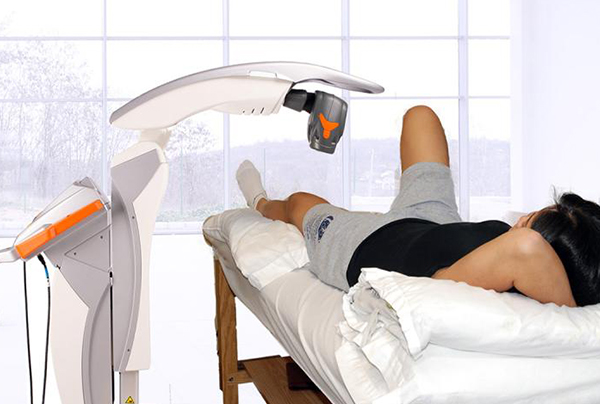 Say goodbye to traditional treatments for joint pain relief, and hello to the world of modern medicine! Cold laser therapy is the latest advancement in modern medicine. Laser therapy is an extremely safe and effective alternative to traditional pain relief treatments, with benefits for patients experiencing joint pain.
One of the top providers of cold laser therapy is OrthoLazer. OrthoLazer has remarkable patient satisfaction rates, with 97% of patients getting relief.
How does Cold Laser Therapy work?
Cold laser therapy is a modern technique that works by releasing specific wavelengths of light energy, which stimulates the affected tissue and encourages intracellular activity. This activity causes a cascade of biochemical processes, resulting in anti-inflammatory responses, rapid pain relief, and enhanced tissue repair.
What does Cold Laser Therapy treat?
Cold laser therapy can treat essentially any type of joint pain from arthritis, a soft-tissue injury, or a sports-related injury. Successful treatment has been seen in the neck, back, shoulder, elbow, hand, hip, knee, and foot joints. Ultimately, this therapy is the holy grail for any joint pain you may be experiencing. We are also using it to decrease pain, inflammation and swelling in our patients after surgery for a faster recovery!
What are the benefits of Cold Laser Therapy?
Cold laser therapy has many benefits that cause patients to choose it to manage their joint pain.
Non-invasive: Unlike some traditional joint pain treatments, laser therapy requires no surgery or incisions.
Drug-free: When electing for cold laser therapy, you will not need to add another pain medication to your medicine cabinet.
Quick treatments: A typical session lasts between 5-10 minutes, saving you time in your busy schedule.
Minimal side effects: Unlike other pain management methods, cold laser therapy has no negative side effects.
Accelerated healing: Because cold laser therapy works to induce cellular activity, your body's natural healing process is accelerated, allowing you to recover faster when used after surgery.
Discover the transformative power of Cold Laser Therapy and take the first step towards pain relief. Contact Dr. Andrew Ehmke to learn more about how cold laser therapy can help your arthritis pain.
AUTHOR: Dr. Andrew Ehmke is a board-certified and fellowship-trained joint replacement surgeon specializing in robotic-assisted and minimally invasive hip and knee replacement in Chicagoland and NW Indiana.