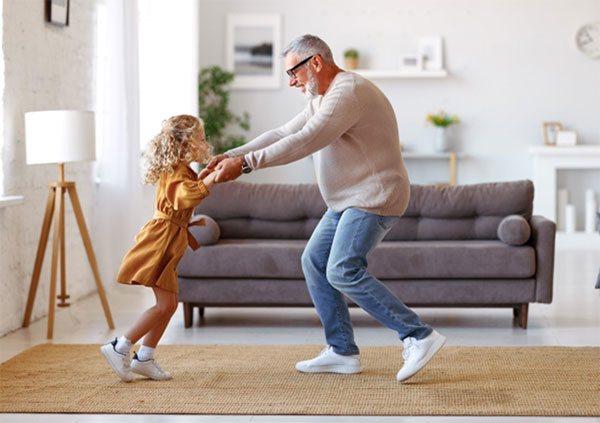 If you're scheduled for a hip replacement, you might be imagining yourself bent over a walker, tennis ball on the legs, pushing through a really long recovery. Good news: recovery usually takes four weeks to get back to your normal daily activities and driving!
Thanks to minimally invasive surgical methods, hip replacement has become one of the most successful and common joint replacement surgeries. Many patients can start walking and can go home the day of surgery. Though a walker may be needed for balance, it's not usually necessary to keep weight off the new hip joint after surgery.1
With an anterior hip replacement, no muscles or tendons are cut during the procedure, which means a quicker recovery for you. This minimally invasive surgery requires smaller incisions, shorter hospital stays, less pain after surgery, and a faster return to an active lifestyle.
Physical therapy is a crucial part of the rehabilitation process. You will begin by practicing everyday movements, such as standing from a chair or rising out of bed. Over time, you will return to more challenging activities, like climbing stairs. The prescribed exercises and resistance training will help to restore hip function, strength, and stability.
Your activity level before the surgery greatly affects how quickly you'll bounce back from your hip replacement. Ask about a prehabilitation regimen to help you get in better shape before surgery.
Enjoyable activities might have been impossible before surgery due to high pain levels. With physical therapy and discipline, an active life awaits on the other side of hip replacement surgery. A successful hip replacement can get you back to living life again, and the activities you love like walking, swimming, hiking, biking, and dancing.
Dr. Andrew Ehmke is a board-certified and fellowship-trained joint replacement surgeon specializing in robotic-assisted and minimally invasive hip and knee replacement in Chicagoland.