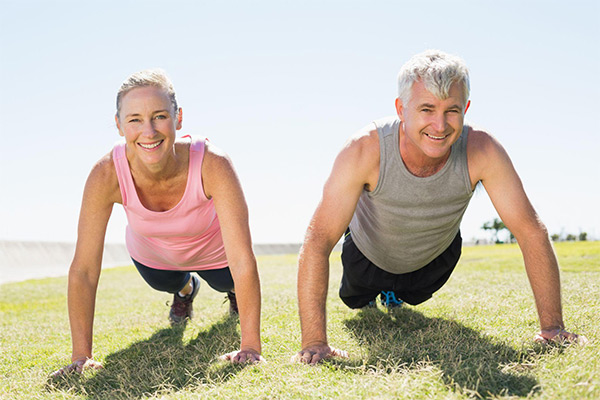 According to lifestyle magazines, fifty is the new forty. People over fifty are more active today and aging gracefully. Unfortunately, the half century mark can take a toll on the hip and knee joints.
As we age, our tendons become less elastic and are more prone to injury and chronic joint pain. Consider these non-surgical therapies to help decrease joint pain and improve mobility:
Physical Therapy and Exercise: This can relieve joint pain and often slow down the progression of disease. Learning how to increase the range of motion and prevent stiffness, strengthen the muscles surrounding the hurt joint, and improve balance and posture can make daily routines easier while preventing further joint damage.
Heat & Ice Therapy: The application of warm compresses before activity can significantly improve mobility and reduce pain. Ice packs applied after movement will reduce inflammation and assist in the recovery of the joint and surrounding tissue.
Corticosteroid & Hyaluronic Injections: Corticosteroid injections will inhibit inflammation and allow the joint to heal, while hyaluronic acid injections work as lubricants and shock absorbers for the joint. Typically an injection can offer relief for several months and maybe even years.
Orthobiologic Therapy: Orthobiologics injections, like amniotic stems cells are very safe and effective. There is no risk of rejection in the patient. The fluid contains the growth factors that help to stimulate tissue growth, stem cell activity and naturally reduce inflammation, pain and stiffness. These treatments can provide prolonged pain relief and increased mobility.
Braces: Using braces can help take the pressure off the aching joint while making it easier to get around and stay mobile. The use of uloader braces can also slow down the degeneration of the joint by lessening the stress put upon the joint.
Hip and knee replacement might be an appropriate option for those with severe osteoarthritis pain and immobility, offering relief and return to an active lifestyle. Before considering joint replacement, try conservative non-surgical alternative options for your joint pain. Dr. Andrew Ehmke uses the latest in conservative treatment, and can help you find solutions for your joint pain. For an in-depth look at your condition, contact him at (708) 387-1714.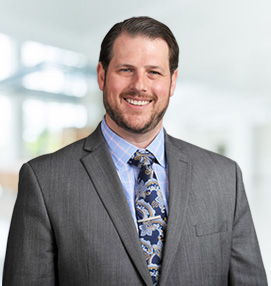 Dr. Andrew Ehmke
Dr. Andrew Ehmke is a board-certified and fellowship-trained joint replacement surgeon specializing in robotic-assisted and minimally invasive hip and knee replacement in Chicagoland.
Tags: Joint Pain, Hip Pain, Knee Pain, PRP, Dr. Andrew Ehmke