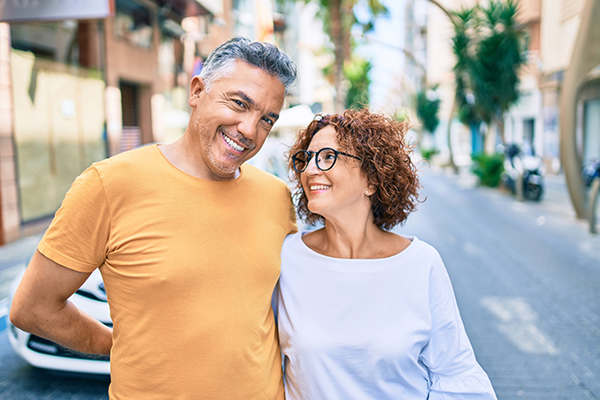 Joint pain affects millions of people every year. Thankfully, joint pain doesn't have to be part of your everyday life. Today, there is a wide array of nonsurgical and surgical options that can be used to treat pain in the knee or hip.
Any pain in or around a joint can be classified as joint pain. It occurs whether you are young or old, active or inactive. You experience joint pain when any of the structures within your joint - bone, cartilage, ligaments, tendon, or bursae - become inflamed, worn down, or overused. Some of the most common causes for joint pain are - arthritis, tendonitis, bursitis, overuse injury, and joint instability.
If you are experiencing chronic joint pain that is affecting your daily activities, then you have several options for treatment.
Medications:

For mild joint pains, pain relievers such as aspirin, ibuprofen, and other non-steroidal anti-inflammatory drugs may be used. For more severe joint pain, stronger pain medications may be prescribed. Whether prescription or over-the-counter medications, it is best to take them only as recommended by your doctor.

Physical therapy:

A licensed physical therapist or an orthopedic physician may be able to advise you on specific exercises that can strengthen the muscles that surround and support your joints.

Joint injections:

There are several injections that may relieve joint pain for an extended time including corticosteroid injections that inhibit inflammation and improve healing; and hyaluronic acid gel injections that work as lubricants and shock absorbers in the knee.

Orthobiologics:

These treatments harness the body's natural healing capacity to treat pain and prevent inflammation caused by arthritis. They may be effective in treating long-standing ligament and tendon injuries.

Minimally Invasive Surgery:

With advanced techniques, it is now possible to perform hip or knee replacement on an outpatient basis where the patient is up and walking a few hours after surgery and goes home on the same day. This type of surgery is less invasive to the tissues and bones resulting in a faster recovery.
Most joint pain can be managed conservatively with medications, physical therapy, or injections that promote healing of injured tissue. If these therapies fail to alleviate symptoms, surgery may be performed either to repair and preserve the joint or to replace the joint depending on the severity of the damage.
If you are experiencing joint pain in the knee or hip that is affecting your everyday activities, make an appointment with Dr. Ehmke today.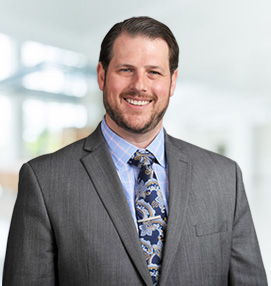 Dr. Andrew Ehmke
Dr. Andrew Ehmke is a board-certified and fellowship-trained joint replacement surgeon specializing in robotic-assisted and minimally invasive hip and knee replacement in Chicagoland.