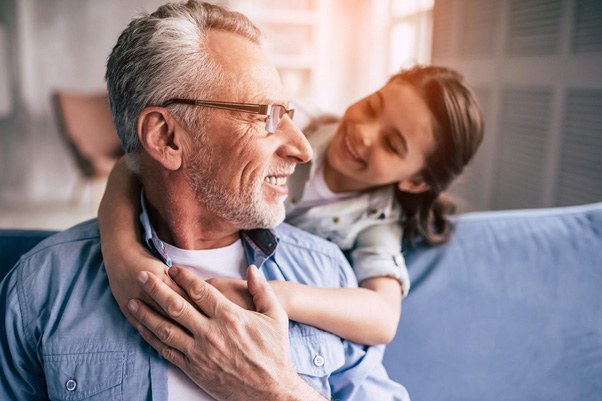 The pandemic has created endless uncertainties. For those coping with chronic knee and hip pain where surgery is recommended, there's another list of concerns. One might be wondering, "Is it okay to schedule surgery now?" or, "How much will my condition worsen if I wait?".
To answer those questions, joint replacement surgery can be performed safely during the pandemic. With same-day hip or knee replacement surgery, patients are on their feet a few hours after the surgery and discharged home on the same day or next day.
The benefits of same-day hip or knee replacement surgery are:
Recover at home: Take comfort in knowing you will be able to recover in your own home and skip the hospital all together. Patients generally report a high degree of satisfaction with the same-day knee replacement surgery.
Reduced surgical risks and complications: As patients spend very little time in the hospital or surgery center after the joint replacement and are encouraged to be active as soon as possible, they have a reduced risk of hospital-acquired infections or blood clots, including COVID-19 risks.
Faster recovery: This is possible because of advanced surgical techniques, anesthesia methods, pain management, and a better understanding of patient risk factors.
Smaller incisions and less visible scars: The surgery is typically performed minimally invasively, with incision sizes being about 4-6 inches for a knee replacement compared to 8-10 inch incisions with in-patient open surgery.
When the time comes for surgery, there are several protocols in place at medical facilities around the country to protect against COVID-19. Experts say that updated surgical procedures, innovations in recovery, virtual care options, and adherence to the CDC guidelines make joint replacement surgery safe for patients. All of our patients are tested before surgery and anyone entering our facilities are screened. If you are concerned about the coronavirus and surgery, speak with your doctor today about outpatient joint replacement to see if you are a candidate.
Dr. Andrew Ehmke is a board-certified and fellowship trained joint replacement surgeon, specializing in robotic-assisted and minimally invasive hip and knee replacement in Chicagoland.
Tags:
Same Day Knee Replacement Surgery
Same Day Hip Replacement Surgery
Robotic Knee Replacement
Robotic Hip Replacement
Minimally Invasive Surgery
Dr. Andrew Ehmke