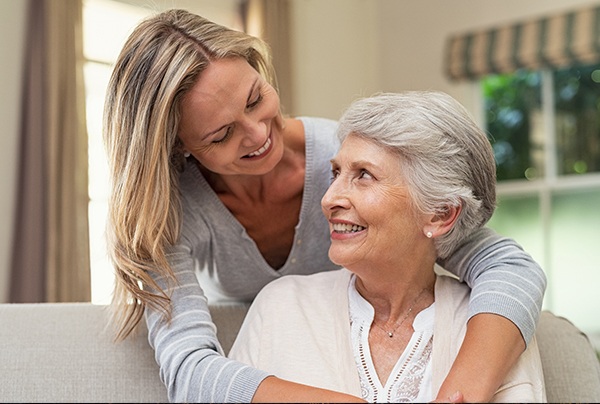 Age is just a number. While it may be a factor in determining whether you are a candidate for hip replacement, it is far less important than a patient's overall health, lifestyle, and spirit.
The most common ages of hip replacement range from 50-80 years old, but there are successful cases of younger and older patients undergoing hip replacement. Here we will discuss some of the most common myths about age and hip replacement:
Myth 1: A patient is too old for hip replacement.

Hip replacement is a major surgery and some patients worry about their age putting them at risk. However, a patient's activity levels, medical history, weight, and overall health play much more of a role in that than age. Older patients who are active and in relatively good health, are excellent candidates for hip replacement as seen in many successful hip replacements of patients in their 80s and 90s. Risk versus benefit in surgery must always be taken into account, including the risk of not having surgery and the negative health consequences of becoming severly limited in activity and the mental toll it can take to be in constant pain.

Myth 2: A patient is too young for hip replacement.

While hip replacement may be associated with individuals over 50 years old, it is not uncommon for younger patients who are regularly experiencing hip pain to consider hip replacement. Hip surgeons used to hesitate to perform hip replacements on younger patients due to the lifespan of implants. But with technological advancements in recent years, hip replacements are lasting longer than ever.

Myth 3: Hip replacement is the same for all ages.

Hip replacement is often believed to be a "one-size-fits-all" type of procedure, but it can be extremely personalized to the patient's needs. There are different procedural techniques, types and sizes of implants, and recovery approaches that vary depending on certain factors, such as the patient's age, lifestyle, anatomy, and overall health. With modern minimally invasive techniques and robotic technology, patients of all ages are recovering faster and rarely need to stay overnight for a joint replacement.

Myth 4: Younger patients who undergo hip replacement will require a revision surgery later.

As previously mentioned, hip replacement was less common among younger patients due to the longevity of the implants. Now, implants can last for 20 years and longer, meaning only a small percentage of patients will require revision surgery later on.
Now that we've debunked misconceptions surrounding hip replacement, it is important to note that each patient is different and should have a thorough assessment by a qualified orthopedic surgeon for their unique conditions and anatomy. Contact Dr. Andrew Ehmke to learn about the recent advances in hip replacement, which include robotics and same-day surgery.
AUTHOR: Dr. Andrew Ehmke is a board-certified and fellowship-trained joint replacement surgeon specializing in robotic-assisted and minimally invasive hip and knee replacement in Chicagoland and NW Indiana.