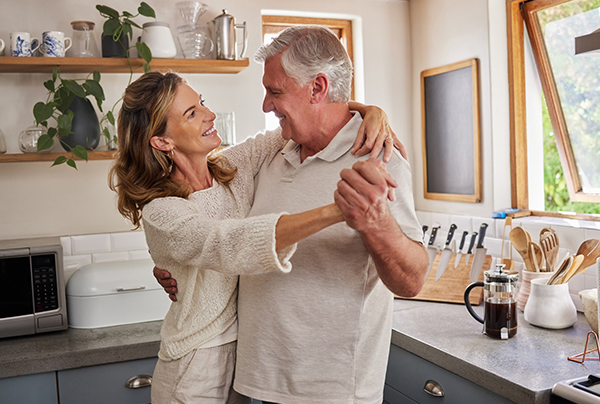 Undoubtedly, physical therapy is the most important part of recovery following knee replacement surgery. With the miraculous innovations of telemedicine technology, you can now follow clinician-controlled physical therapy in the comfort of home!
PortableConnect® by ROMTech is the latest medical device that brings physical therapy, guided by your physician, into your own home. This device is used for post-operative recovery following lower extremity surgeries, including total knee replacement, total hip replacement, ACL surgery, arthroscopic joint surgeries, and more.
What is PortableConnect®?
PortableConnect® combines a pedal machine, a device called Accuangle®, and a patient app. The pedal machine is specifically adjusted to a suitable radius based on the patient's current range of motion. Accuangle® is a wearable knee tracking device that is placed laterally to your knee, measuring the angle of your knee throughout your exercises. This data is reported to the patient app, accessible by you and your physician.
How does it work?
PortableConnect® works to provide you with 3-5 personalized therapy sessions each day that are explained step-by-step to guide you to recovery. Throughout these sessions using the pedal machine, data is recorded via Accuangle® measuring each patient's progress and commitment to their recovery. A patient profile is created using this data, which your physician can monitor in real-time to provide advice and make adjustments to your recovery.
What are the benefits?
Clinician-controlled physical therapy has its benefits compared to traditional physical therapy:
Accelerated recovery: Patients using PortableConnect® have been shown to recover faster, with 50% of patients fully recovered by week 2 compared to only 13% of patients using traditional physical therapy.
Improved compliance: Because of the ease and accessibility of using PortableConnect®, patients are more likely to hold themselves accountable and comply with their physical therapy requirements.
Better outcome: Pilot studies have revealed that patients using clinician-controlled physical therapy have larger ranges of motion compared to traditional physical therapy.
Less negative side-effects: Patients have reported less pain, swelling, and pain medication usage when using PortableConnect®.
Cost-effective: Because PortableConnect® is a one-time purchase and can be covered by insurance, it has a lower cost of care compared to traditional physical therapy.
Dynamic exercises: PortableConnect® uses four different exercise modes including passive, active, active-assisted, and resistance exercises to provide you with a well-rounded recovery.
Clinician-controlled physical therapy is an amazing advancement in telemedicine, with an abundance of benefits for both patients and physicians. So if you are undergoing knee replacement surgery, consider trying PortableConnect® to help you on your road to recovery.
AUTHOR: Dr. Andrew Ehmke is a board-certified and fellowship-trained joint replacement surgeon specializing in robotic-assisted and minimally invasive hip and knee replacement in Chicagoland and NW Indiana.