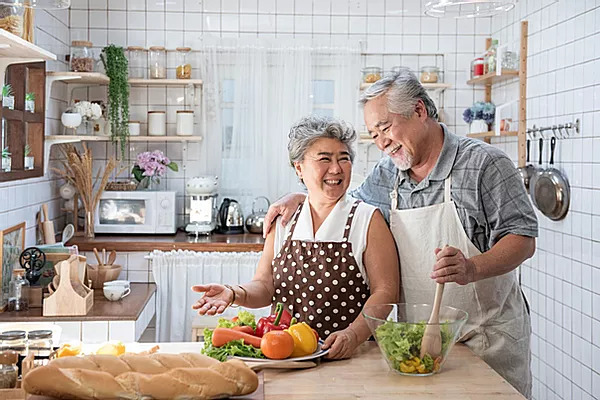 Did you know that your daily routine can have a significant impact on the health and longevity of your joints? Making food choices that help build bone density, strengthen connective tissue, and reduce inflammation can help you prevent injuries and preserve your joints. If you have been experiencing joint pain or are preparing for joint replacement surgery, these superfoods can help to optimize the regeneration of healthy tissue.
Fatty Fish

such as salmon, sardine, and mackerel contain omega-3 fatty acids that have anti-inflammatory properties and reduce joint pain and stiffness. They also contain vitamin D, which helps strengthen bones. Have at least two servings per week.

Walnuts

are a nutrient-rich superfood with many benefits, including improving joint health. They are high in omega-3 fatty acids, which help reduce inflammation caused by common joint disease.

Brassica Vegetables

contain a substance called sulforaphane which may block the formation of cells that cause rheumatoid arthritis. Leafy greens like mustard greens, arugula, kale, and purple cabbage are in the brassica family.

Olive Oil

has been shown to reduce joint swelling and cartilage destruction. Vegetable oil, sunflower oil, and peanut oil can actually increase inflammation.

Berries

such as strawberries, blueberries, and blackberries are loaded with plenty of arthritis-fighting nutrients. Blueberries are high in anthocyanins – one of the most potent flavonoids. Particular fruits are more effective than others in reducing inflammation in the body.
Dr. Andrew Ehnke is an advocate for his patients to eat a healthy diet to achieve a healthy, active lifestyle. Pay attention to the effects of foods linked to inflammation and how they make your joints feel. Limiting refined grains like pasta, rice, salt, processed foods, and white bread will be helpful in your journey to joint health.
Dr. Andrew Ehmke is a board-certified and fellowship-trained joint replacement surgeon specializing in robotic-assisted and minimally invasive hip and knee replacement in Chicagoland.